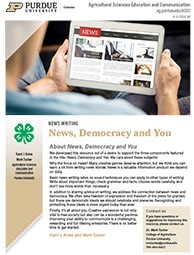 Product Code: 4-H-1056-W
Explore the basics of news writing. This guide addresses 28 topics from writing and photography techniques to copyright and freedom of the press. Youth can express themselves creatively and improve their ability to commu More...
Free Download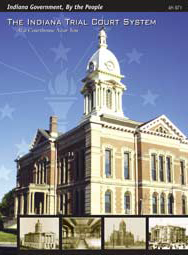 Product Code: 4-H-971-W
The Indiana Trial Court System: At a Courthouse Near You is an overview of Indiana's local courts. It is part of a series of 4-H publications designed to create a new generation of informed and involved voters. Each manu More...
Free Download